One of my favourite gift wrapping looks is the gift stack – a bit like a pancake stack without the maple syrup. It's all about fabulous gifts piled one on top of the other to make one big abundant statement.  It might seem somewhat counter intuitive, but you don't need a stack of money to create a gift stack– you just have to be on the lookout for thoughtful items that you can bundle together. I like to stack books, card games, clothing, napery, biscuits, confectionery, even boxes with gift vouchers inside.
The key to a great gift stack is a coordinating element to tie it together visually and generally that element is the wrapping paper.  Put your toe in the gift stack water by wrapping two or more gifts in the same paper, with the largest on the bottom and secure it with a ribbon, twine or cord. Plain paper works well, but of course you can go patterned paper as well.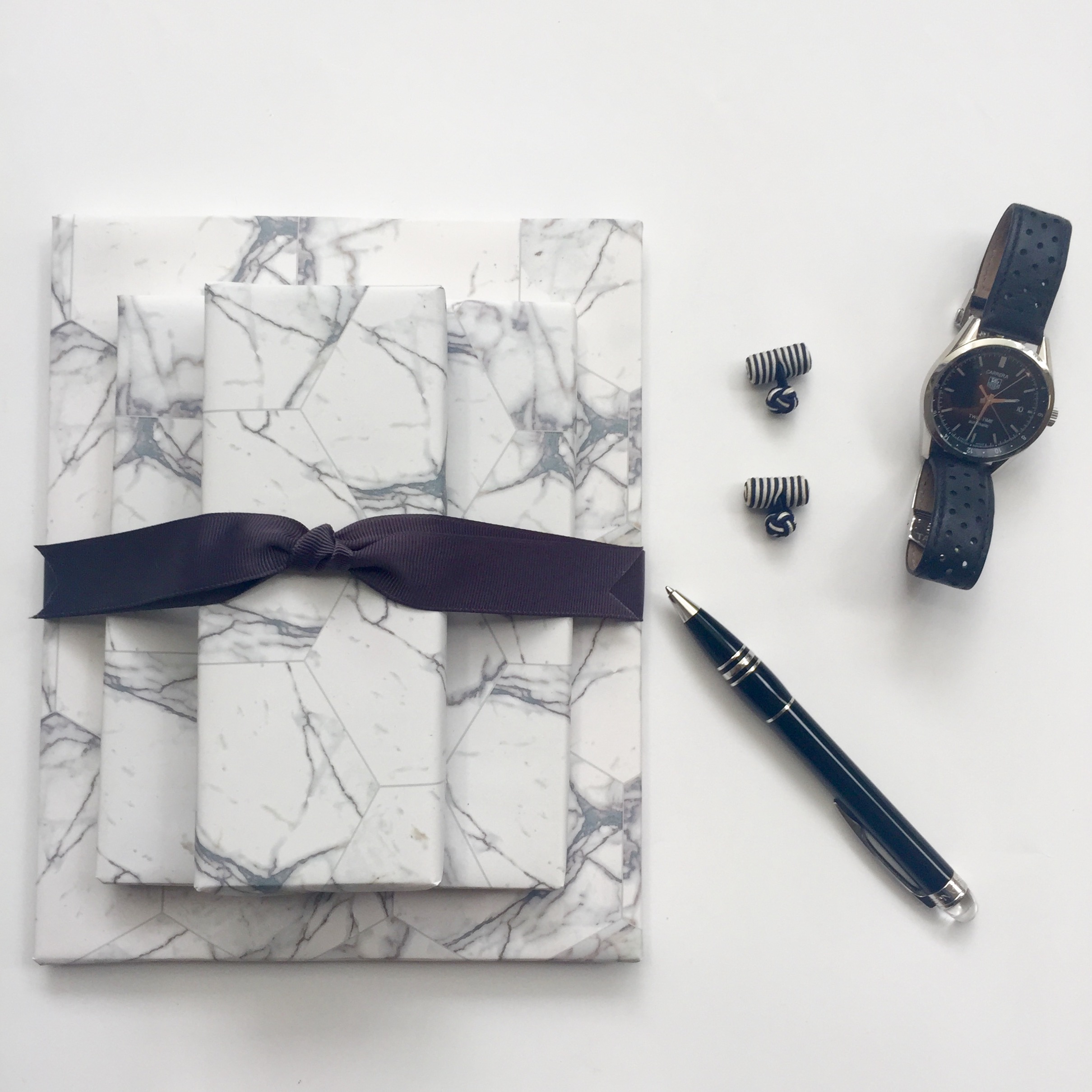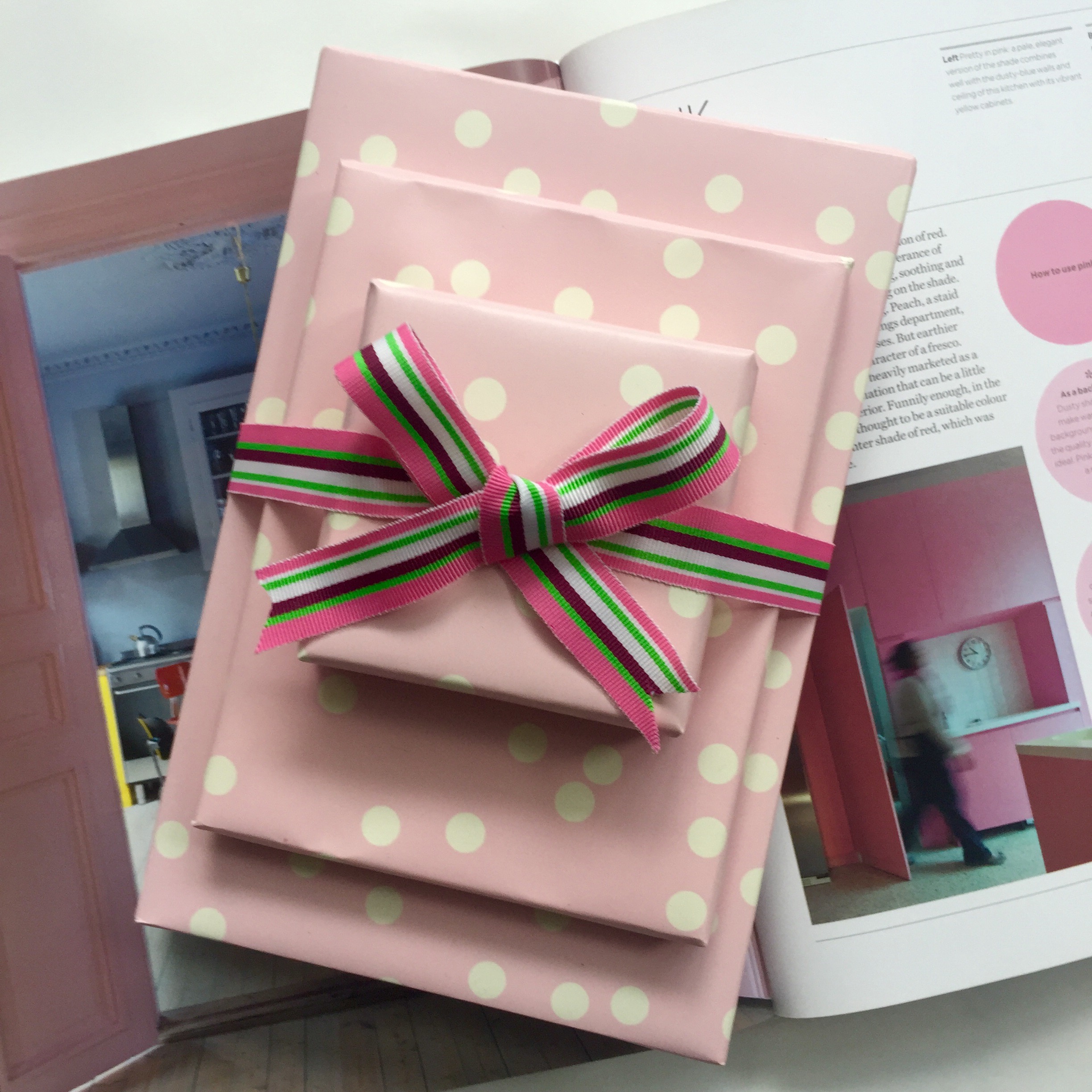 Once you've mastered a gift stack with all gifts in the in the same paper, be that plain or patterned, you might like to move on up to using different papers. This creates a wonderful look but you have to take care that the papers work together.  A sure fire way to get a cohesive look is to use reversible or double sided paper, as the patterns on each side is designed to reference each other. I love love love reversible paper so I tend it use in my gift stacks.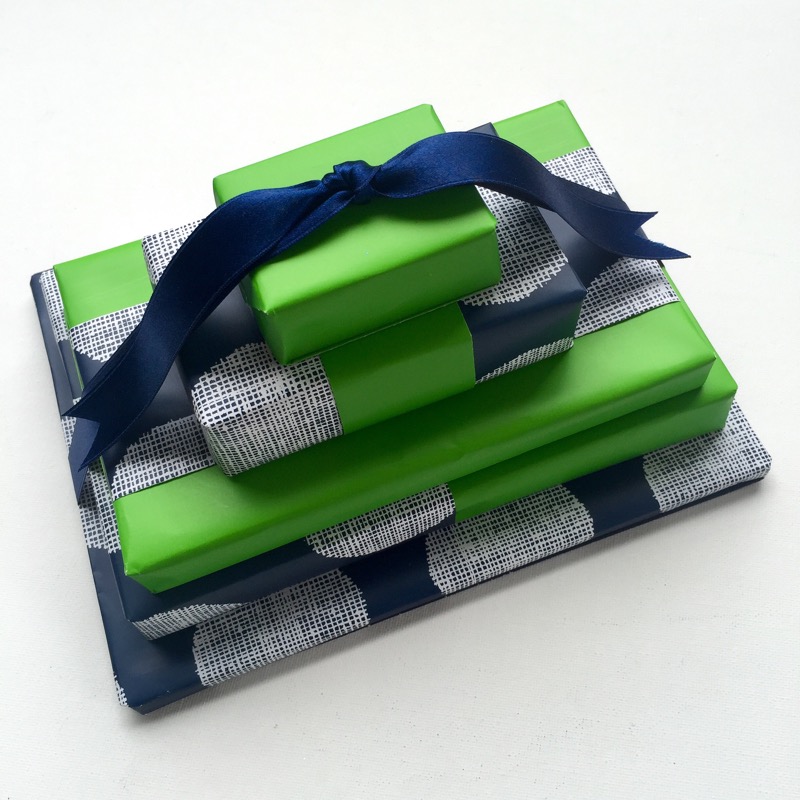 If you want to take your stack one step further, you can use completely different papers in your stack – really there are no rules – but I believe that papers that somehow speak together will make the biggest impact. I quite like seemingly clashing patterns – say houndstooth with big florals with stripes provided they are all in the same colour palette. I have found wildy different patterns in black and white looks really wild.
Because I get such a thrill out of buying gifts for people, I tend to buy all year round when I spot something special either in look or price.  Fabulous finds are rarely there if you hesitate and go back later. More and more I am spending less but buying multiple gifts for the one person,  so more and more I get to play around with piles of presents – and I am pleasantly surprised how it all stacks up.