Did you know that today is Macaron Day? Absolutely not to be confused with Macaroon Day on 31 May. Please do not stand between me and a macaron – you may get hurt. So you can understand why I am a bit impressed with François Payard, chef and owner of FP Patisserie, François Payard Bakery and Payard Patisserie & Bistro, who organised the first annual Macaron Day in NYC in 2010. The day is inspired by and coincides annually with Jour du Macaron in Paris,which always takes place on March 20th, the first day of Spring. Bakeries across NYC promote macarons while raising awareness and much needed funds for City Harvest, the wonderful food bank that distributes food from restaurants and food outlets.
The word macaron derives from the Italian maccarone or maccherone, itself derived from ammaccare, meaning to crush or to beat. You can see the connection to the crushed almonds or almond paste on which they are based. Maccarone also refers to other foods where the principal ingredient is finely ground – such as the pasta macaroni and dumplings.
The history of the macaron is not absolutely clear, with some historians claiming its heritage can be traced to an Italian monastery where they were modelled after the belly button of monks. Say it isn't true! On a more palatable note, it is believed the earliest versions of the macaron came to France in 1533 with the pastry chefs of Catherine de Medici, wife of King Henri II. Two Benedictine nuns, Sister Marguerite and Sister Marie-Elisabeth, seeking asylum in the town of Nancy during the French Revolution, paid for their housing by baking and selling a forerunner of today's macaron, earning them the name the "Macaroon Sisters".
Macarons are now big business and there is much discussion about what makes the perfect specimen. So I have been busy familiarising myself with the anatomy of the perfect macaron.  Who knew there were two feet on a macaron? Because I want the perfect specimen wrap I have used macaron themed paper and a thin pale pink grosgrain bow. Enough to make you want to eat it.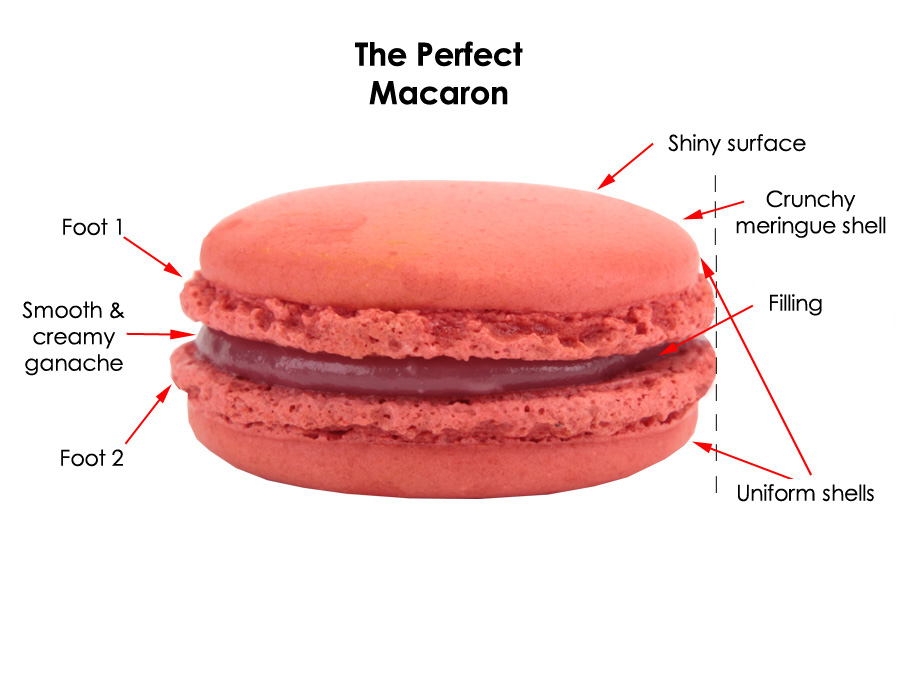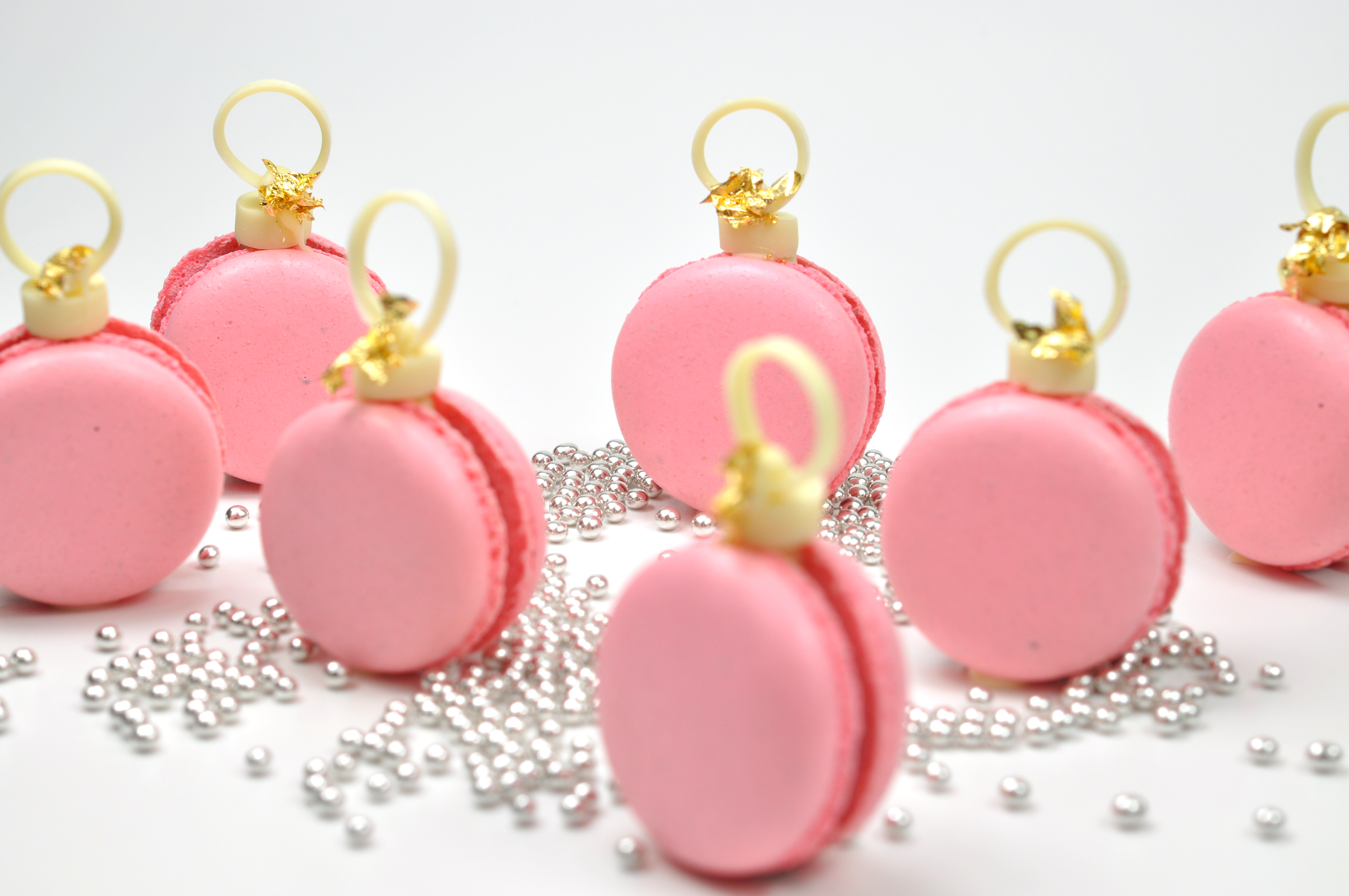 Images from ChefEddy, Francois Payard, Martha Stewart.