I am quite transfixed by Florence Broadhurst. It was her birthday yesterday. She was born 117 years ago in Mount Perry Queensland and went on to become one of Australia's most intriguing creatives. There's quite a lot to take in through her lives and loves. But it is her legacy in the form of the Florence Braodhurst Design library – an extraordinarily breathtaking collection of 530 hand drawn patterns that originally appeared in Australia as expensive hand painted silk screen wallpapers- where her influence is most felt.
As Helen O'Neill, author of Florence Broadhurst: Her Secret and Extraordinary Lives wrote " At first glance, the artistic and stylistic range of these patterns is astounding. They bound from intricate English tapestries, to boastfully abstract geometrics, romantic florals, psychedelic pop art, dynamic orientals and witty cartoon like drawings".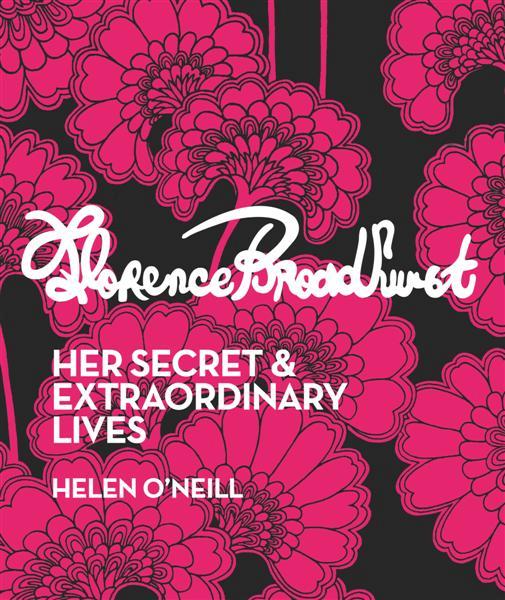 "Her patterns are exceptional. They exist on the cusp of a paradox," British designer Ilse Crawford is quoted as saying. "Every time you think you can sum them up, you can't."
To Deborah Lloyd, creative director of global luxury brand Kate Spade, the Florence Broadhurst archive is quite simply "ground-breaking and sensational" – "one of the most creative things that has come out of Australia."
According to the site florencebroadhurst.com "her eye was exquisite, her appeal fascinating, and her approach at times very naughty indeed"
O'Neill reflects that Florence "invented different lives on different continents, tailoring her name and history for each one…she employed a different regimen of hair, make up and clothing for each…Florence Broadhurst quite literally changed with the times."
At the age of sixty, Broadhurst announced that "Australia was afraid of colour" and founded a hand print wallpaper design studio in Sydney. She worked at a frenetic pace as her images found their way to London, New York and Saudi Arabia. This astounding creative period ended 1977 with her brutal murder in her showroom. With her passing, her wall papers fell out of fashion – destined to be replaced with the next big thing.
As always with Florence there is doubt and intrigue. There are those who do not believe she was capable of producing such artistic output at such a pace. At the end of her life her eye sight was failing yet the designs were still flowing.   There are others like designer Peter Travis who describe her as a "An opportunistic con woman – a good confidence trickster". She has been described as "a most brilliant liar." (SMH 3 July 2011)
Yet no one has ever come forward to claim the designs and what remains is a mystery of epic proportions (which one assumes she would have loved)and some striking images which have experienced a recent renaissance. Florence has been the subject of a multi award-winning, internationally published biography as well as a documentary directed by acclaimed director Gillian Armstrong.
There is lots out there on Florence. I loved the  Design Files Guest Blog – Fabulous Florence – Signature Prints and Florence Broadhurst which chronicles new takes on her distinctive looks.
The Broadhurst name and look is now licensed to many products, one of which is wrapping paper. Although it makes me sad that it is folded sheet paper, thus limiting the wraps for which it can be used and definitely ruling out its use as poster artwork, it is striking. I had to limit myself to buying three patterns – Kabuki, Japanese Floral and Yellow Egret.I been waiting for just the moment to use the double sided Florence Broadhurst wrapping paper I have been hording.
For this wrap, I settled for Japanese Floral which is in fact a double sided paper with a complementary plain charcoal on the other side. Because it is such a big striking pattern, it works best with larger gifts so that the full effect of the flowers can be felt. After trying a number of embellishments, I settled on a thin gold cord and a simple cross over tie.  I also made a gold tassel with the cord, which could be used to ramp the look up or down. There are a lot of other ways this look could be reinvented as the circumstances required it – with the use of a belli band in the reverse charcoal paper or a power bow in gold – just like Florence herself.