It's 3 February  and for us calendar watchers, that means Valentine's Day is fast approaching. Ask people what images are conjured up by Valentines Day gifts and predictably you'll get roses, petals, perfume, blush coloured under garments and lots and lots of chocolate with girlie girl wrapping to match. That's okay and if that's your thing then go for it. But this look does not always work when the recipient is a non frilly blokey bloke – the ones who really don't warm to pastel pink mood boards. My husband is in this category. He would not even know what colour rose quartz is. Despite this, I like to get him a gift for Valentine's Day but he just isn't a flowery type so I have to wrap with that in mind.
I have a couple of different looks for the Valentine blokes. First up is black and white hearts – still very Valentine but marvellously monochrome and classy. I found these wonderful printables at minieco – designed to address just the Valentine Bloke challenge I am identifying.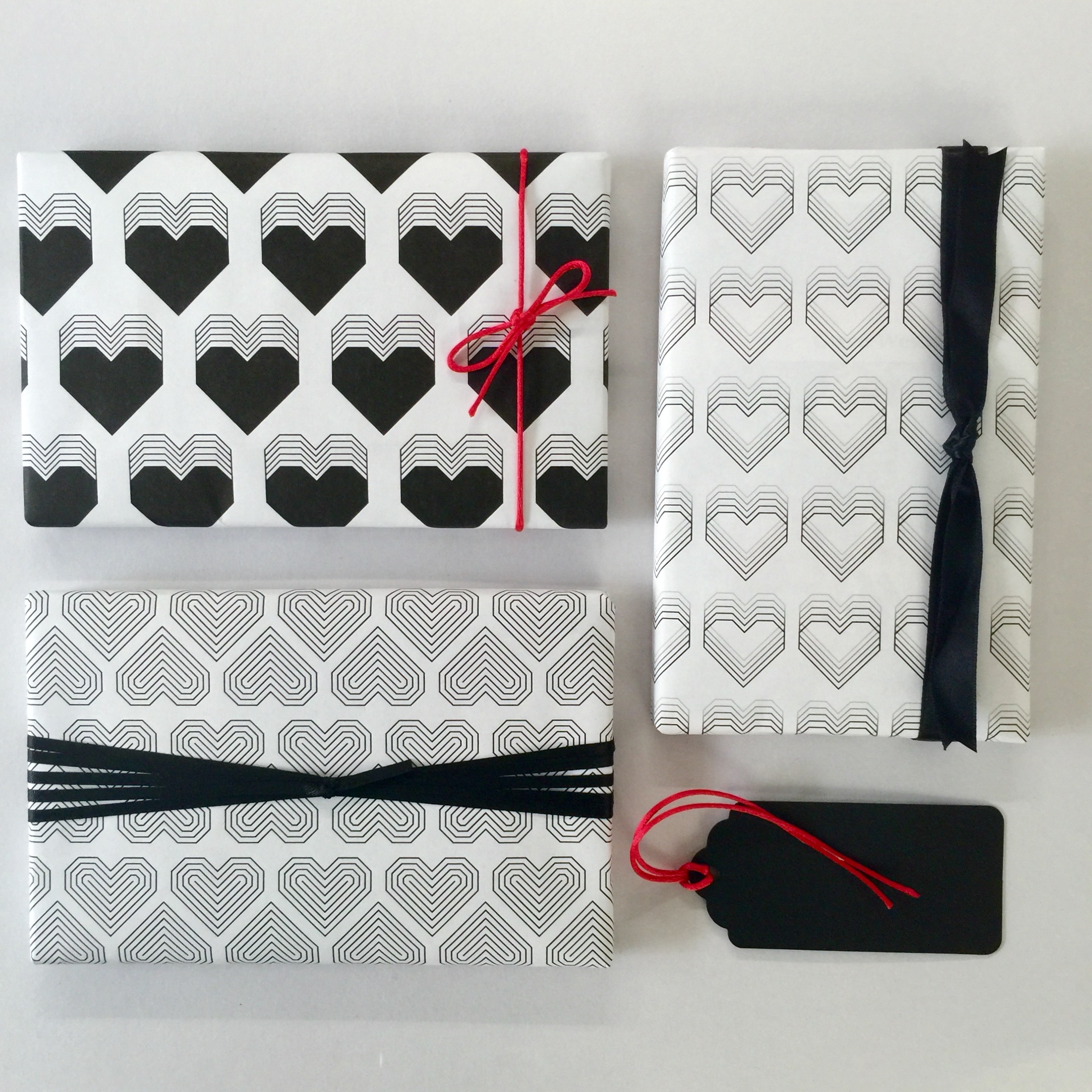 Next up is a close relation – the chalkboard look. I like chalkboard because you can use the wrapping to send a personalised message. The whole idea is that the writing is attractive but not perfect – and that suits me and my uniball white gel pen just fien. The music piece is called "First Dance".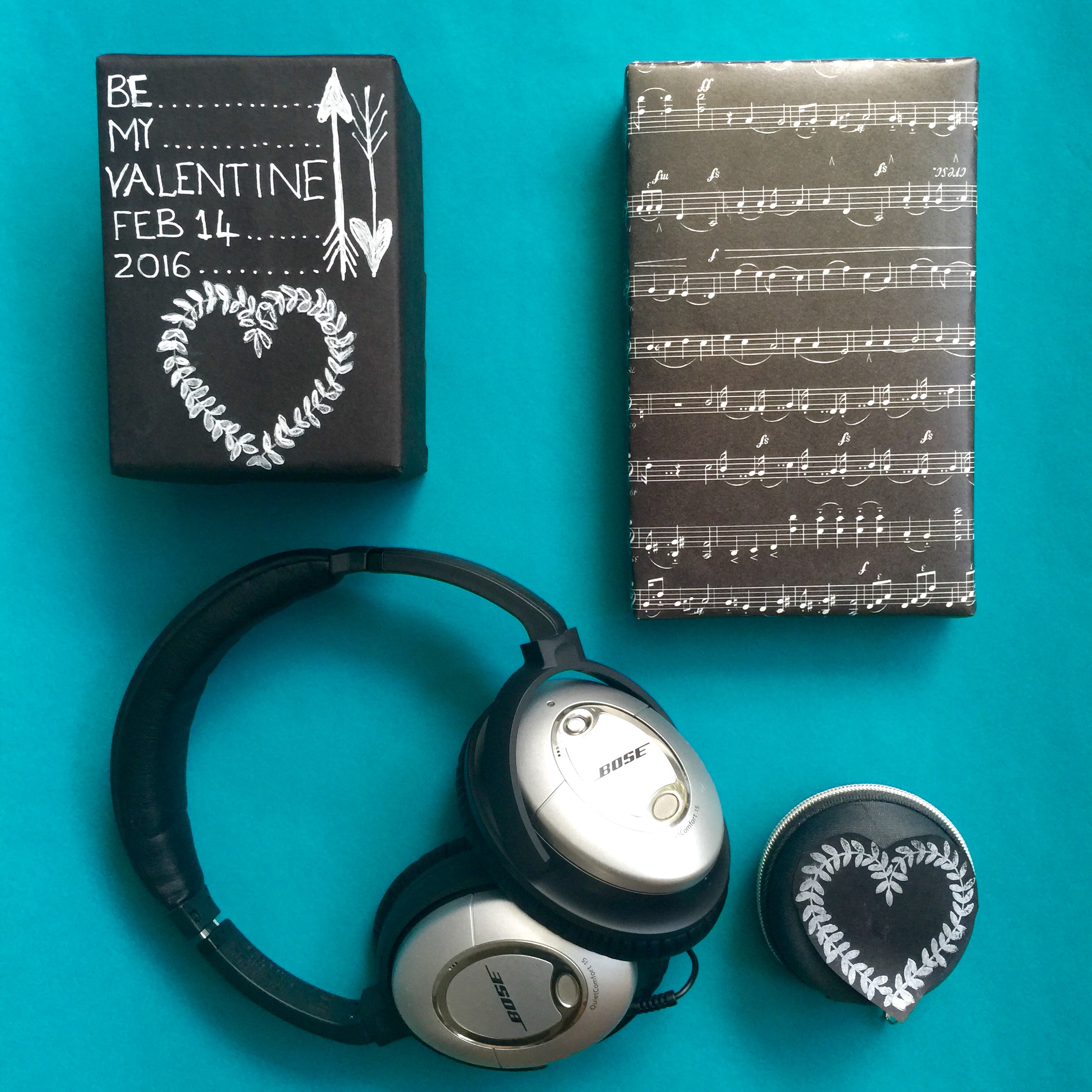 My third look is kraft. I love kraft for all occasions but even more so for the blokes. There's something earthy about it. He'll love a strong kraft spot or a stripe.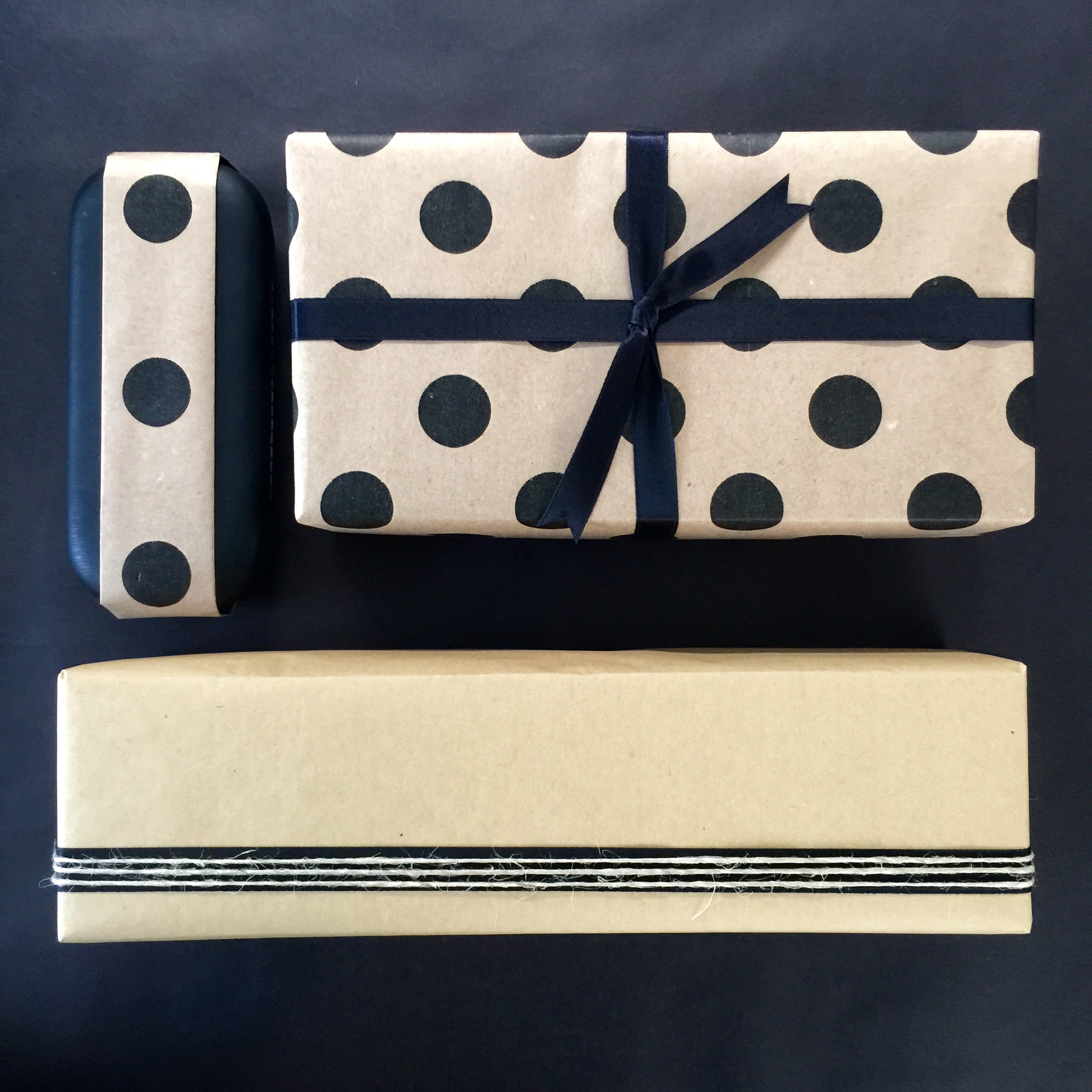 My final flurry is shades of blue. As much as I like black and white I must admit to adoring dark blue. It is such a classy contemporary confident colour.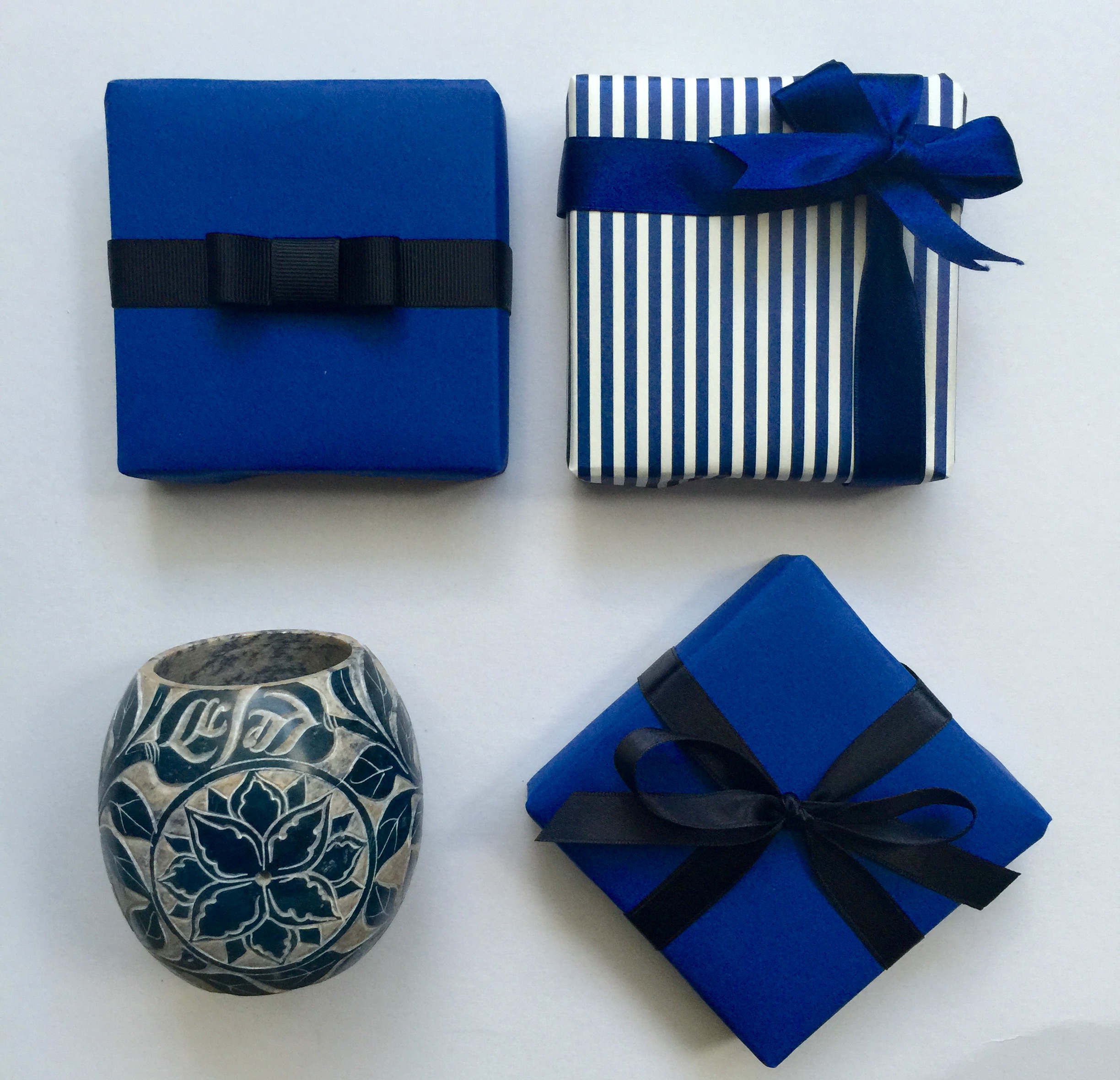 Four fabulous gift wrapping looks for your Valentine Bloke. Of course these wraps, with slightly different embellishments would also work for a blokey birthday, Fathers Day or any time the man in your life deserves a special gift.